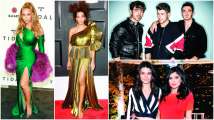 Four students from the Socially Backward Category (SBC) of SIES Graduate School of Technology (GST), Nerul had submitted a written complaint to Mumbai University over non-payment of scholarship fees. The college had asked the students to pay an annual fee of Rs 50,000 to 90,000 this year as the Social Welfare Department (SWD) did not pay scholarship fee of students since 2014. Failing to do so, the students will not be allowed to sit for the final year semester exam which will start from May.
The students, who are pursuing Printing and Packaging Technology (PPT) course from the college, are in a fix. "We followed up with the SWD officials last year. They had approved our request, but due to election the work got stuck. We won't be allowed to sit for semester exams if we don't pay the fees. We can not afford to pay the money. There were more such students from reserved category and they paid the fees as they were able to afford it."
Students claim that they have filed the examination form online but the college has not sent its hard copy to the University without which they will not be allowed to sit for the exam.
["source=dnaindia"]