V. Saravanan is a strong chess player, an eloquent speaker and also a fine chess coach. He was also the commentator at the World Junior Championship 2014 and a journalist for many eminent tournaments like the World Championship 2012 and the Sinquefield Cup 2017 and 2018. However, there is one video which made the world see a completely different side of him. Last January, we released a video of Saravanan entitled "Must read books to become a better chess player". It was a one-hour video where the Chennai IM spoke about some of his favourite books of chess. The video became very popular and had over 32,000 views on our YouTube Channel. Now Saravanan is back, this time with part II of his "Must read books to become a better chess player" and this will be premiered LIVE on 11th of December 2018 at 15:00 UTC.
The book maestro Saravanan is back!
On January 24th, 2018, during the Chennai Open, IM V. Saravanan invited Amruta and me to his home for dinner. I have been to Saravanan's house before and our usual ritual is to sit in his study room and check out some of his favourite books he has in his library. As Sara (his friends call him that) started to passionately show me one book after another, I realised that this knowledge is something that should not be limited inside the four walls of that room. I asked Saravanan if we could do a video recording of the books that he was showing so that I could upload it on the ChessBase India YouTube channel for the world to see at large. Not really shy of the camera, Sara instantly agreed. We had our dinner and then started our "little book session!"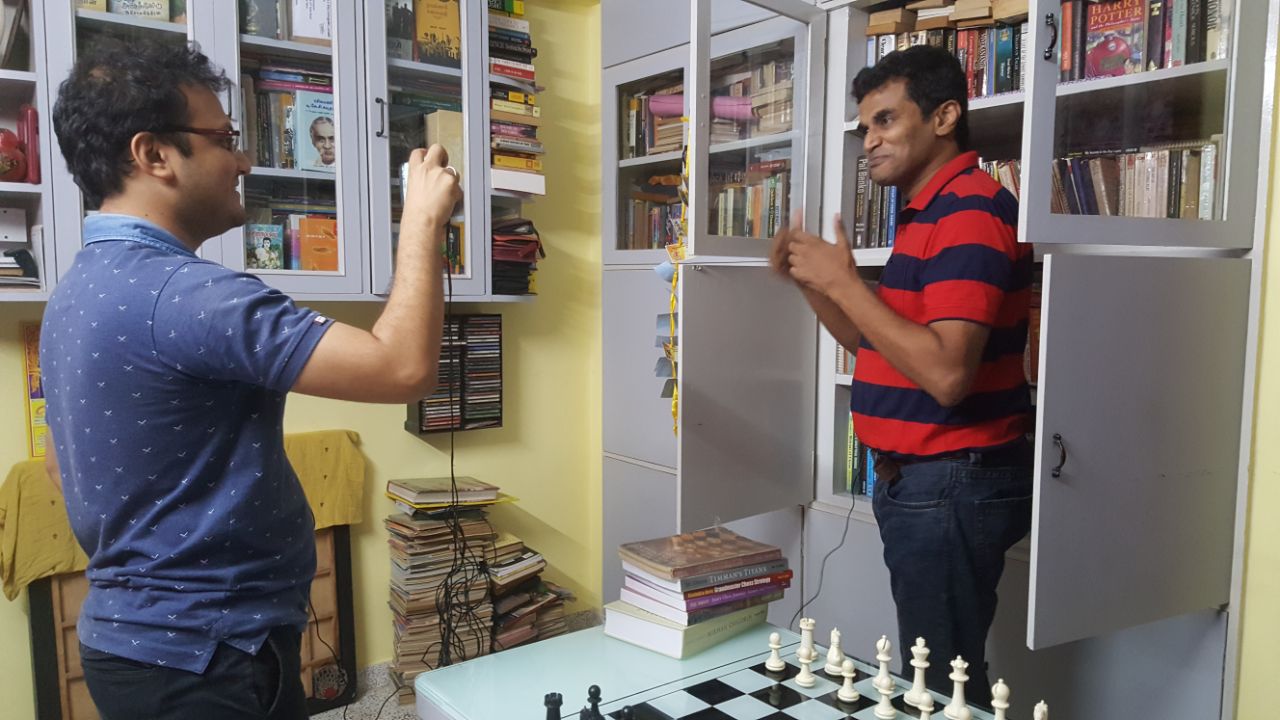 Look at the passion and enthusiasm on Saravanan's face as he spoke about his favourite books in his library
One hour simply flew by. Back home when I was uploading the video I realised that one hour long videos on YouTube don't really work. But I had enjoyed my time with Saravanan and had learnt a lot. I decided to upload it without any real editing.
["source=forbes]